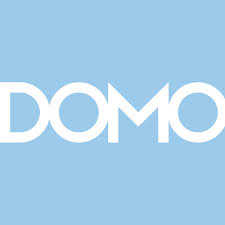 Domo, the SaaS business intelligence startup launched by Omniture founder Josh James, raised $125 million in a round led by TPG Growth. The total funding for Domo has now reached $250 million. Primary investors include Salesforce.com, T.Rowe Price and Fidelity Investments.
Domo's claim to fame is enabling business intelligence in the cloud. They do this in a way that is scalable and easy-to use, allowing people to make sense and actually benefit from the massive amount of business data that gets created. The app takes business data and presents it all in an easy to use interface in real time. This allows the company to interact with the data like never before.
"Domo eliminates meetings, and picks up the speed at which companies can do things," James explains. "We're bridging the gap between the marketing funnel and the sales funnel." This will allow companies to make changes to product production in real time as sales and trends are tracked. Previously a business would have to wait months for sales reports and then adjust production, Domo removes this wait and allows for this to happen in real time.
Domo has doubled its customer base over the past year, possessing around 500 customers including fortune 500 and small business. The new money will be spent on innovating the product, especially the setup process making it as easy as possible for companies to integrate the software. They also plan on doubling the sales team as well as adding new engineers.
Considering the massive amount of data that businesses are producing, Domo could become a welcome savior in trying to make sense of it all. With Salesforce backing the start up it is a good sign that Domo could become a major player in the business intelligence world very soon.
Written By: Sam Watkinson