Blackberry earned a prelimianry sales injunction against the Ryan Seacrest backed Typo keyboard attachment for iPhone, reports Reuters. Blackberry filed the suit in January due to "blatant infringement" of the Blackberry keyboard.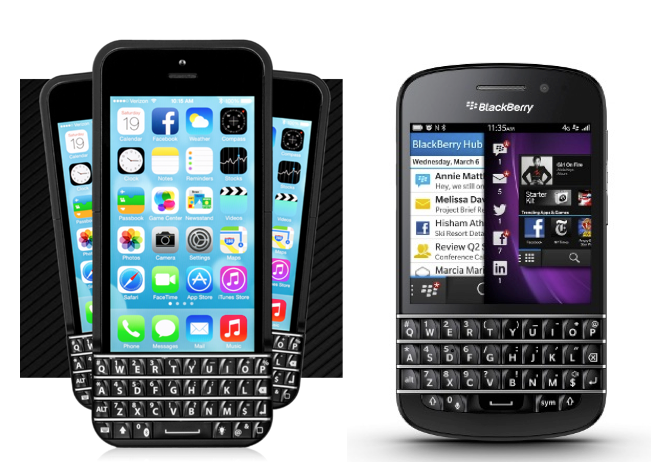 After a quick glance at the keyboard attachment it is obvious where Blackberry is seeing similarities, which is why there is a sales ban for now.
The overall concept of the keyboard attachment for the iPhone has its merits, many consumers prefer an actual keyboard compared to the software based touchscreen. Yet, after comparing the two keyboards it is obvious that this keyboard completely mirrors the Blackberry. We will have to wait for the court decision to see if this thing will ever actually  go on sale.
Written By: Sam Watkinson