A major concern that many have about the cloud is security. Due to the recent media focus on Edward Snowden and the NSA this question has become more poignant than ever. Our simple answer to this growing concern is that the cloud is secure and in most cases is a more secure way of accessing and storing data, the reason why is largely due to economies of scale. Much like disaster recovery, cloud providers invest huge sums of money into creating the most secure environment possible.
Most security breaches are caused by human and system errors, a study performed by Symantec Corp. and the Ponemon Institute in 2013 found that 64% of all data breaches globally were due to human and system error. This can include an employee downloading a file that contains a virus, not using secure passwords, or simply emailing confidential information to people who shouldn't see it. Other breaches can occur from a lack of maintenance on a company's in-house network via security updates, software patches, and up to date anti-virus.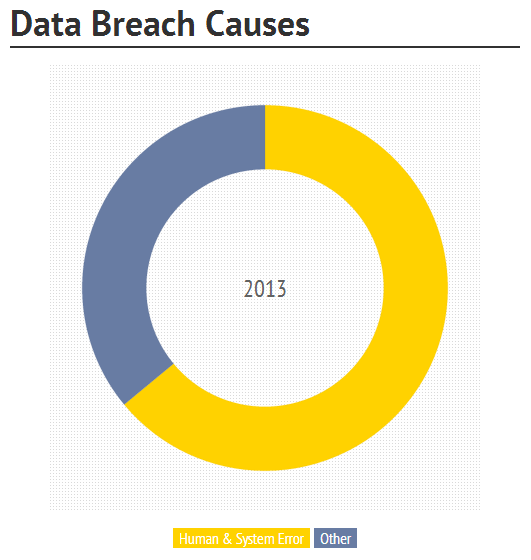 Cloud providers use highly available firewalls, intrusion detection systems and 2-factor authentication as methods of security. All updates are handled by the cloud provider, keeping systems up to date and secure. Additionally all data is encrypted while at rest and in-flight from the data center to the users device. This ensures protection from the outside world while the user goes about their daily activities. If you still aren't sure whether or not to trust the cloud then stop listening to us and listen to the majority of U.S. IT professionals; 85% of them are confident in a cloud provider's ability to provide a secure environment.
Human error will always be a factor when it comes to security. However, with the cloud a company can minimize the areas where human error can have an impact. To find  out more about how the cloud can take IT off your hands and increase your company's security download our free cloud report below.
Written By: Sam Watkinson
Learn more about How the cloud can keep your company secure!