TOSS C3 Cloud Data Center
Keep your IT Environment up at all times in the TOSS Cloud
TOSS C3 gives you access to 5 U.S. Data Center Locations which all include state-of-the-art, enterprise-level technology. Our data centers give you the power to take advantage of innovative and cost-effective new technologies, including cloud computing, hosted services and virtualization. If your business could benefit from a solution that lets you do more with less, our Datacenter Services are the solution. All of our Data Center locations include 24x7 Pro-active monitoring, redundant generators, fire suppression systems and a 24x7 onsite Cloud Command Center staff.
Datacenter Services from TOSS C3 let you harness the power of state-of-the-art technology that can propel your business forward - with solutions that are scalable, more efficient and provide a real return on your IT investments.
TOSS C3 has been "delivering the cloud before the cloud was cool™", offering our first cloud offering in 1999. With almost 15 years expertise delivering secure and reliable Data Center services to many organizations of many sizes and industries, TOSS is a leading expert in driving efficiency, cost savings, and IT headache reduction. All of which allows our customers to grow as we grow with the cloud.
With 5 state-of-the-art Enterprise-level data centers, of which 3 are privately-owned by TOSS, we are able to offer a level of closeness to your data that cannot be matched by the big warehouse colocation facilities, which most cloud integrators are renting out as their own Cloud data centers. At TOSS C3, you can, and are welcome to come by for a visit and personally see where your data is being securely stored.
Just a few of the key points covered under TOSS Cloud Data Center offerings:
Highly reliable power and cooling, backed by 100% availability SLA
100% proven data center uptime commitment
Multi-layer site security including perimeter fencing and gates, video surveillance, keycards, biometric scanners, man traps and around the clock onsite security staff
Cross connects to a broad variety of network providers including our global Tier 1 backbone in each data center to meet your public and private network connectivity needs
Exceptional 24/7 client support and optional services, including our remote hands Gold Support
Optimize your technology investments.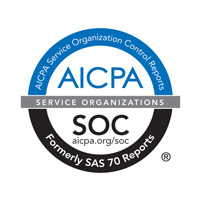 Download TOSS C3's Data Center Info Sheet – Submit Now!

Responsive, Accurate, And Professional
The vBCDR ® project is a huge success. Implemented flawlessly and with no impact to our users, it was a very impressive accomplishment. TOSS C3's team is professional, responsive, and gets things done correctly. Ongoing support is excellent and ...Read More
Tom Gallant
IT Operations Manager
Mount Auburn Hospital

We Do Not Let Our Employees Use Any Application Outside Of The TOSS C3 Cloud
We no longer have to go through hoops to get something fixed on a very timely basis. We had used a different company which was located in California and the time difference was a killer. If we had a problem when ...Read More
Robert Cohen
CPA
KWC Partners, LLP