The Small Business Owners Guide
To IT Support Services and Fees
What You Should Expect To Pay For IT Support For Your Small Business (And How To Get Exactly What You Need Without Unnecessary
Extras, Hidden Fees
And Bloated Contracts) Read This Guide and You'll Discover:

The 3 most common ways IT services companies charge for their services, and the pros and cons of each approach.
A common billing model that puts ALL THE RISK on you, the customer, when buying IT services; you'll learn what it is and why you need to avoid agreeing to it.
Exclusions, hidden fees and other "gotcha" clauses IT companies put in their contracts that you DON'T want to agree to.
How to make sure you know exactly what you're getting to avoid disappointment, frustration and added costs later on that you didn't anticipate.
21 revealing questions to ask your IT support firm BEFORE giving them access to your computer network, e-mail and data.

To Claim Your

FREE

Guide!
Fill Out The Form Or Call Us:

888-884-8677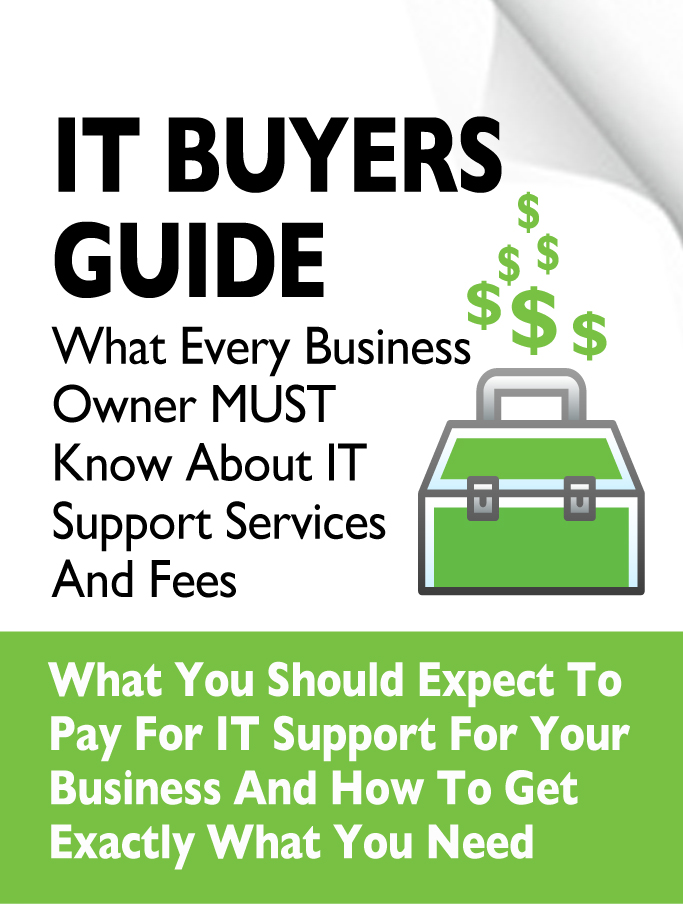 Fill Out This Form
To Receive Your
FREE

Report
Important! We hate spam as much (or more!) than you and promise to NEVER rent, share, or abuse your e-mail address and contact information in any way.
"I Decided To Use TOSS C3 Because I Felt That They Were The Most Experienced And Had The Best Security"
It is a load off my mind that our systems are constantly backed-up and I no longer have to manually do a daily back-up and physically store the media. Time and again TOSS C3 has had to recreate a master document that was written over, and they've always been able to retrieve it easily. TOSS C3 has also kept the firewalls and spam filters up to date while monitoring the servers 24/7, and they've supplied me with a written security plan. I feel that if anyone tried to hack us they would have a much more difficult time doing so against the TOSS C3 servers as opposed to an independent server located in our office space. I'm confident that TOSS C3 is doing everything possible to protect my firm.
Kim McMahon, Chief Operating Officer Bove & Langa, P.C.
"Reliability, Predictability, Professionalism, And Trust Are The Key Elements Of Any Business Relationship"
We've been with TOSS C3 for many years. I get regular calls and emails from other IT consultants wanting to earn my business. My reply is always 'when I become dissatisfied with my current IT service provider I'll open the door to new IT consultants.' That hasn't happened. I rely on TOSS C3 to keep our IT environment running. The core team at TOSS C3 has been around for as long as we've been working together. It's hard to put a price on that.
John Horne, Vice President Information Technology Associated Industries of Massachusetts