Time To Upgrade Your Computer Network? Here Are 3 Things You
Need To Know
Before You Do…
It's that time of year again when most businesses are planning their budget for the year and upcoming purchases. There are tons of things that end up on your IT budget. From PC's and phones to Servers and networking equipment. If you're planning to upgrade your server, here are three things you might want to look into before making any decisions:
Cloud Computing.

Cloud technologies are far beyond "hype." They offer real, tangible benefits to businesses, including improved disaster recovery and backup, easier access to data remotely, reduced IT complexities, fewer problems and, in many cases, a cost savings because you don't have to buy a server and keep it in your office closet anymore. Cloud is definitely not a right fit for everyone, but you should at least consider this as one of your options.

HaaS.

In case you haven't heard enough acronyms in the IT industry, let me give you one more: HaaS, or "hardware as a service." Simply, HaaS is an option to "rent" hardware on a low monthly basis instead of purchasing it outright. This eliminates the hefty cash drain for a network upgrade and allows you to pay for hardware as a service. It also puts the burden of repair and replacement on the shoulders of your IT company (us) to keep your equipment up and running. You do end up paying more in the long run (as you would if you leased a car or bought a house on payments), but the ease on cash flow makes this a better option for some people.

Our New Year New Network Upgrade Bonus Program!

All during the month of January, we're offering clients who upgrade their network with a new server or upgrade their network to a cloud-based solution a FREE month of our award-winning service and support. This will save you hundreds, possibly thousands, of dollars in IT services and support. But to get it, you MUST upgrade your network THIS MONTH.
Absolutely The BEST Way To Save A Lot Of Money On IT Services And Support While Upgrading Your Network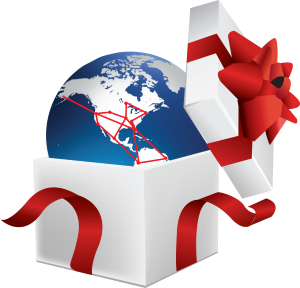 Upgrade your computer network with a new server or upgrade to our cloud-based solution during the month of January and receive a FREE month of our -winning service and support. All computer networks (even new ones!) need regular ongoing maintenance to keep them running problem-free. With our service plans, you'll not only enjoy faster and more reliable production from your computer network, but you'll gain incredible peace of mind knowing that your network and the data it holds are safe from loss, corruption, downtime, viruses, hackers, spyware and a host of other problems.
Request A Quote To Upgrade Your Network:
Fill Out The Form On This Page
Or Call Us Today At
888-884-8677
Request A Quote To
Upgrade Your Network
Important! We hate spam as much (or more!) than you and promise to NEVER rent, share, or abuse your e-mail address and contact information in any way.

We Do Not Let Our Employees Use Any Application Outside Of The TOSS C3 Cloud
We no longer have to go through hoops to get something fixed on a very timely basis. We had used a different company which was located in California and the time difference was a killer. If we had a problem when ...Read More
Robert Cohen
CPA
KWC Partners, LLP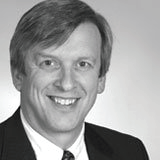 I Can't Speak To What The Competition May Be Offering, Because It Hasn't Occurred To Us To Shop Around. It's The Best Technology Decision We Ever Made
A great test of virtues of TOSS C3 was when we moved from Cambridge to Boston a couple of months ago. Our network was never down, ...Read More
George Hall
Partner
Anderson & Krieger, LLP